7 Ways to Do Video Without Being on Camera
7 Ways to Do Video Without Being on Camera
Before I get into the different ways to do video without being on camera, I just want you to know one thing…
Eventually, you WILL have to get on camera, as that's the only real way to connect with people so they can get to know you.
Once they start to get to know you, they'll start to like and trust you.
I mean, realistically, yes…you could do marketing without video, but it's going to take forever and a day to build up those relationships without it.
Hearing your voice, hearing your tonality, seeing your face and facial expressions is the quickest way to build that trust.  It lets them know that you're a real person.
One more thing before we get into ways to do video without being on camera…
Understand WHY you're afraid to do it.  There's usually only one reason and that reason is fear of either rejection or fear of what others might thing, which is in a sense a type of rejection.  And a lot of that comes from lack of self-esteem and self-worth.
Remember, the video is not about YOU.  You're doing the video to help others and if you let that fear hold you back, you're showing narcissistic traits.
Video can seem like just another challenge to overcome, but I see a major increase in my business and brand awareness, all from the power of video ~Lewis Howes Click To Tweet
You just have to get over it, bite the bullet and put yourself on video.
I'll give you some baby steps that you can take, but just realize you will have to get over yourself eventually and get on camera.
Ways To Do Video Without Being On Camera
PowerPoint (or Keynote) With Voice Recording (Or Music)
It's easy to put together a PowerPoint slide presentation, record your voice or music and record it.
2) Screenshare With No Camera
A screenshare is one of many simple ways to do video without being on camera.  These are good for sharing what is happening on your own monitor. You can just choose to shut off the camera while you are doing the recording.  You can still brand yourself by using an image of yourself.
These are useful for showing details of how to do a particular thing so people can actually see what you're doing and where you're clicking.
There are several software programs you could use, some can be rather pricey.  I just use Screencast-o-matic.  It works on Windows, Mac, and Chromebook and comes with both free and paid versions (both extremely affordable).  Here's a link to their pricing plan 
3)  Screenshare With Small Camera in Corner.
Here's a good way to take that first step with you being on camera.  It's a small in the corner view that shouldn't be too initimidating.  Here's an example.
Screencast-O-Matic also allows you to move the camera to a different place on your screen as well, which makes it handy for showing different areas of your screen.
4) Animated/Explainer Videos (Outsource)
I personally don't do animated/explainer videos, but if you wanted to you could outsource and have someone else create the video for you.  Here a few websites to check out (I've never used them so can't comment on the quality or cost)  https://www.rawshorts.com (they have free and paid memberships)
Can also outsource to Fiverr  https://www.fiverr.com/   or   https://www.upwork.com/
5) Voice or Music Over Image(s)
There are so many different softwares you could use, but I just use Windows Movie Maker,  I'm sure you could do the same in iMovie for Mac as well.
(Make sure you have the rights to use the music as well as the images)
6) Combination of Clips of Other Videos
You can take clips of different videos and compile them into one.  For example you could find different videos that have an amazing inspirational quotes and combine several of them together.  Just make sure you're not breaking any copyright laws.  It never hurts to reference where you got the material from 🙂
7) Point of View Videos (Camera on Belt or Helmet)
Point of view videos are great for sharing lifestyle or fun experiences.
You can use a GoPro and strap it on either a helmet or around your chest to get a real life view of what you're seeing as you're riding a bike in a competition, skydiving, or even getting bucked off a horse.  (yup, been there and done that)
8) (Bonus) How To Videos or Review Videos
How to videos or review videos – wear a GoPro or have a camera on a tripod over your shoulder and record your hands fixing something or using or reviewing different products.
The possibilities are endless; use your imagination and see what you come up with.  Just remember, these are just baby steps to getting yourself on camera.  The sooner you do it, the faster and better results you'll have.
Have fun with it.  It's one of the best and most authentic ways of connecting with people.
You might also want to check out a post I did on Connecting With People.
RECRUIT MORE - EARN MORE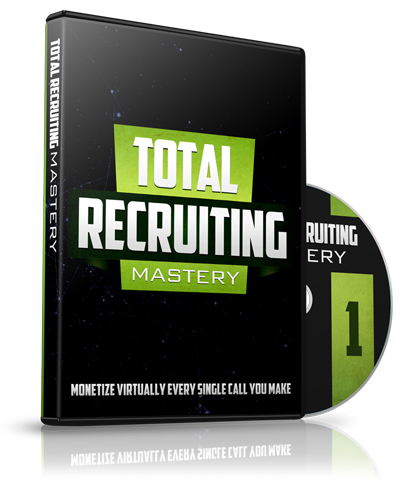 FREE Training: How a 7-Figure Earner made his first $100,019.32 with his Online Business - Prospecting Secrets Revealed!
Find value in this post?  Feel free to share and as always, I welcome any comments you might have.