Consistency Is Key For Success in Business
Consistency – Are you lacking results because you're not consistent?
Consistency might mean different things to different people.  But when it comes to business, it should only mean one thing.
Taking the right actions on a regular and consistent basis, especially when starting out.
It's not what you do once in a while that will bring you success, it's showing up every day and doing what needs to be done, whether you feel like it or not.
That also helps to build up trust and reliability with your followers.
Trust is built with consistency. ~Lincoln Chafee Click To Tweet
It's that consistency that will determine how successful you'll be.
Whether you want to or not…you show up.
Whether you think you have time for it or not…you show up.
Whether you're getting results or not…you show up.
Whether or not you have people pulling you in different directions…you show up.
You need to make your money making activities the top priorities every day, without fail.
You need to be providing regular valuable content on a regular basis that helps your prospects.
Consistency is Key For Success
Click Here to Learn Lead Generation, Attraction Marketing/Online Marketing
Once you start being super consistent, it still takes some time to build up the momentum.  Chances are you probably won't see any results for 30, 60, 90 days, and sometimes even longer.
Don't give up just because you're not seeing results…remember when we first start new things, we usually suck at it, and that's ok…it's the way it's supposed to be.
But with each daily effort, you will get better at it each day.
Think of it as compound interest on a mutual fund.  You want to get your business to a point where it starts the snowball effect and it's like having the interest you're making make interest for you.
(Read Darren Hardy's book The Compound Effect…it's awesome)
That's when the snowball effect will take place.
It doesn't matter what strategy you use, whether it's paid advertising on Facebook, or Bing ads, blogging, video marketing, Instagram, Twitter etc…all strategies work when you stick with one long enough to master it.
Don't be like most and try to be on every social media platform out there.  Start with one strategy and master it before adding a second.
If you're not sure which strategy you want to use, I've put a link below for a free downloadable PDF to help you setting up your first paid ads on Facebook.  (one of the easiest strategies to use because of the in-depth targeting that's available)
GET FREE LEADS WITH FACEBOOK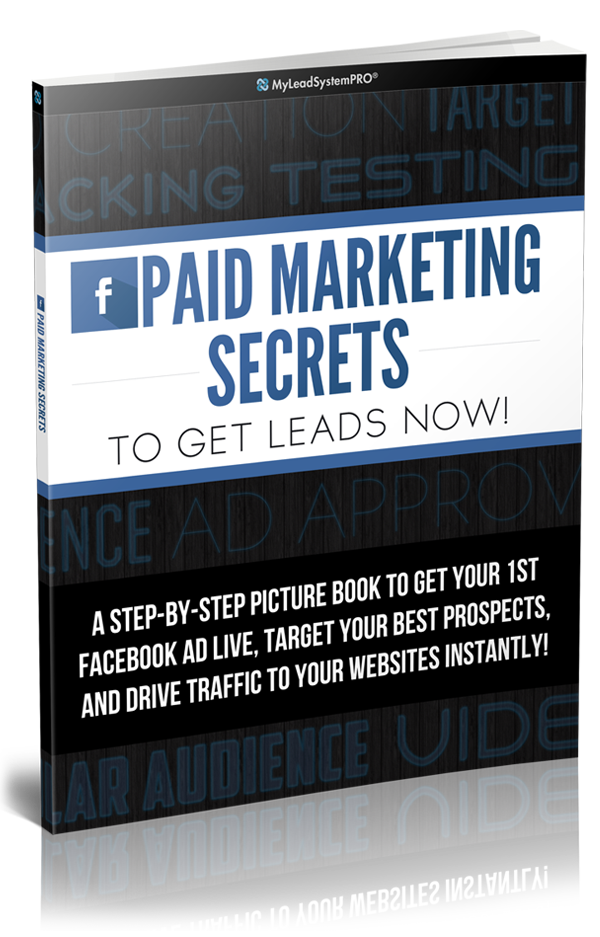 FREE Download: INSTANT ACCESS to a 21-Page PDF Report! Get Fresh Leads & Make More Sales via FaceBook starting TODAY
If you're looking for other strategies, click here to register for free weekly trainings on attraction marketing and social media marketing for home business.
Find value in this?  Feel free to share with someone it might help.  I welcome any comments you might have.