Making Assumptions – Why Make Assumptions?
Making Assumptions – We all do it.  And we all do it in so many different areas of life, whether it be with prospecting, relationships, co-workers etc.
If a prospect says they will call back on Tuesday at 3 pm, and that time comes and goes…the brain starts working.
Making Assumptions
RECRUIT MORE - EARN MORE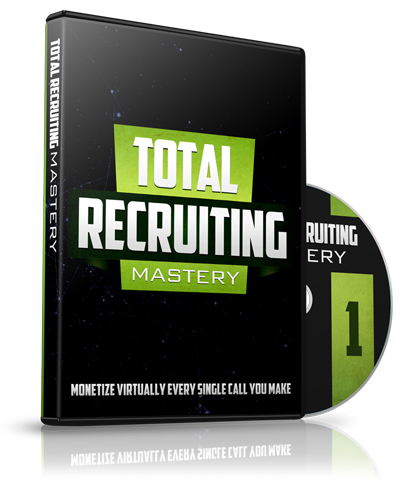 FREE Training: How a 7-Figure Earner made his first $100,019.32 with his Online Business - Prospecting Secrets Revealed!
Making assumptions is when your brain starts creating these negative scenarios, and yes, most times it is negative and focused towards ourselves.
Because our minds are so good at wreaking havoc with us with all of these crazy stories that are being make up, we just can't help but believe them.
When we make assumptions we always tend to think it has something to do with us, something we said, something we didn't say, something we did or didn't do.
"Assumptions close doors. Intrigue opens them." ~Sam Owen Click To Tweet
Making Assumptions and How to Control It
Here's a tip on how you can flip your thinking when you make assumptions.  Say a prospect doesn't call when he said he would.
The first thought that comes to mind will usually be something negative such as "He's already decided he doesn't want to join my business" or even worse, "I knew he wouldn't call back…I just knew it!"
The latter is even worse because it's a story you've already made up before he even had a chance to call you back.  You've just presumed the worst and all that does is give you complete negative mindset.
Try tweaking the way you look at things, take a deep breath, and try to re-frame the scenario.  Change it to "What if he just got a call from someone needing help?"  Or "what if he ended up having to work a double shift?"
When you put the focus (not blame, but focus) on the other person, you don't tend to sabotage yourself nearly as much.  You end up feeling a little differently about it.
And maybe the person DOESN'T want to join your business, that's ok too.  It doesn't really matter in the long run, but what you've done is not sabotaged yourself with automatic negative thinking.
Assumptions are the most damaging enemies of our mind's equilibrium…An assumption is an imaginary truth. ~A.A. Alebraheem Click To Tweet
You can do the same for other areas of your life as well.  If someone cuts you off on the highway, instead of getting angry and flipping the bird, take a breath and ask "what if that person just found out her mother was in a bad accident."
It really doesn't take much to switch from negative to positive, it just takes becoming more aware of what we're thinking and feeling.
Want more help with prospecting and networking?  You might want to check out the posts below.
3 Reasons Why People Aren't Joining Your Business or Buying Your Product
Or
Questions?  Email me at [email protected]
As always, I welcome any comments you have below.